Full video of the Webinar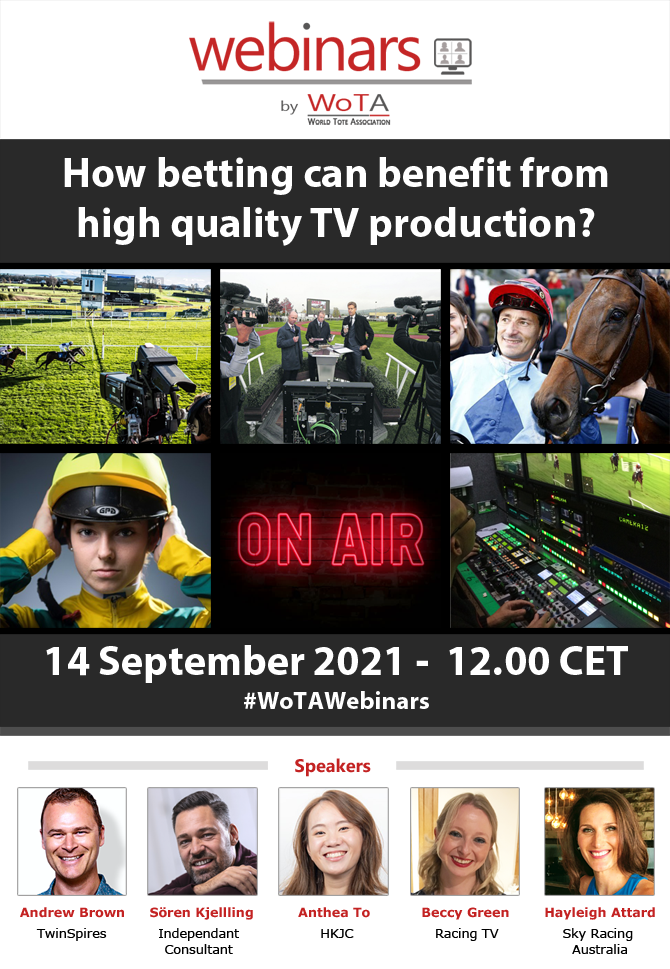 Horseracing offers thrills that few other sports can replicate. However, a challenge for broadcasters is to provide continuous value and entertainment in a sport with only a few minutes of live racing action throughout five to seven hours of feed coverage.
Furthermore, the current sports media landscape is changing fast with new forms of content, new types of platform and the use of totally modern technology.
Could the technology combined with data better serve the betting customers?
Can TV production in horseracing adapt to the changes and provide relevant support for betting?
Andrew Brown
Communication manager, TwinSpires, has moderated the session with experts from Sweden, Hong Kong, UK and Australia.
Sören Kjellin
Independent consultant, has shared his vision of what could be the future of racing tailored experience for betting customers.
Anthea To
Customer and International development business division, Hong Kong Jockey Club, has detailed what the Hong Kong Jockey Club is preparing for GenZ viewers.
Beccy Green
Business development manager, Racing TV, has related the innovations put in place by Racing TV in UK, and the broadcast of World Pools events.
Hayleigh Attard
Channel Manager, Sky Racing Australia, has related the innovation made by Sky Racing Australia to attract viewers and players.