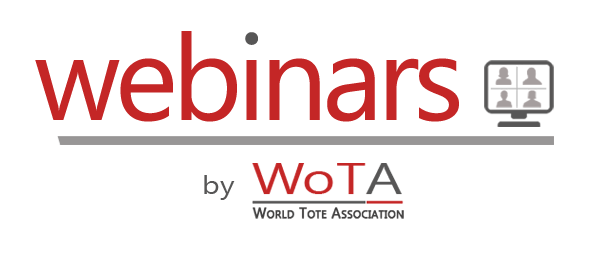 WoTA is launching a series of Webinars on marketing and customers' knowledge for the benefits of its members and the exchange of best practices.
They are free for members; A fee will be requested for non-members.
Please consult the page regularly for updates on dates and topics.
---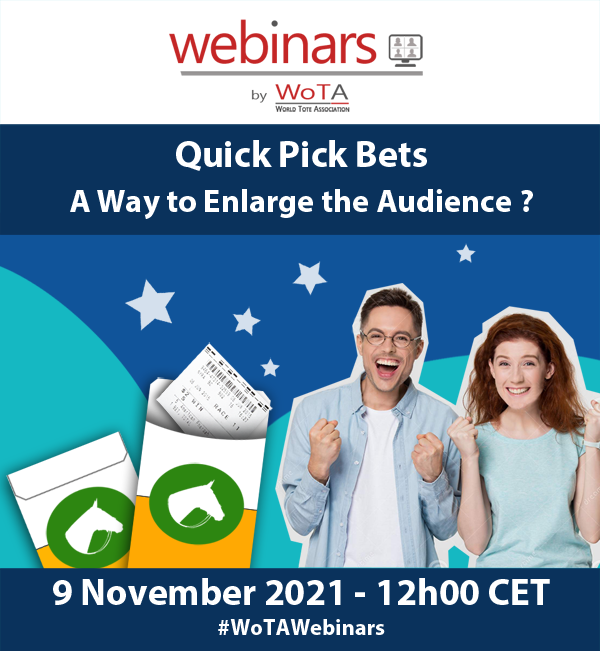 Quick Pick Bets
A Way to Enlarge the Audience ?
9 November 2021 – 12.00 CET
Context
"Quick Picks are an easy place to start if you're a beginner, allowing the machine pick the horses for you. Select your amount and type of bet, and by hitting Quick Pick the machine will make your selections for you. Simple as that!" such message can attract beginners, but can they be turned into regular punters?
Questions this webinar will address
Quick Pick is a great tool to communicate on Horserace betting but who do we address?
Are Quick Pick products, a great benefit for the turnover?
How do we sell such products online? Is it a way to bring customers to other horserace betting products?
Quick Pick for sport betting – What are the differences with horserace betting?
Speakers & Moderator
Ylva Svensson, Head of International sales at ATG and Peter Algren – The success and future of Harry Boy in Sweden
---

WoTA planned Webinars
Early December – How to achieve a modern betting product in today's society (single vs multi legs)?
Six Webinars will be organised in 2022 on racing issues, sponsoring trends, Tote protocol…