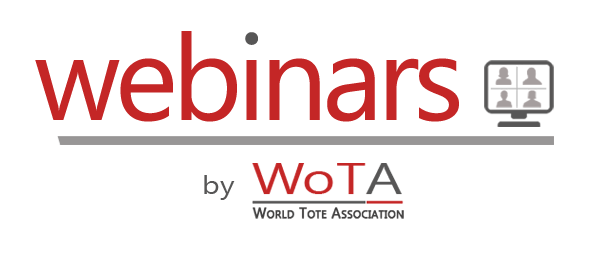 WoTA is launching a series of Webinars on marketing and customers' knowledge for the benefits of its members and the exchange of best practices.
They are free for members; A fee will be requested for non-members.
Please consult the page regularly for updates on dates and topics.
---
25 January 2022
How to achieve an attractive betting product in today's society: single vs multi legs ?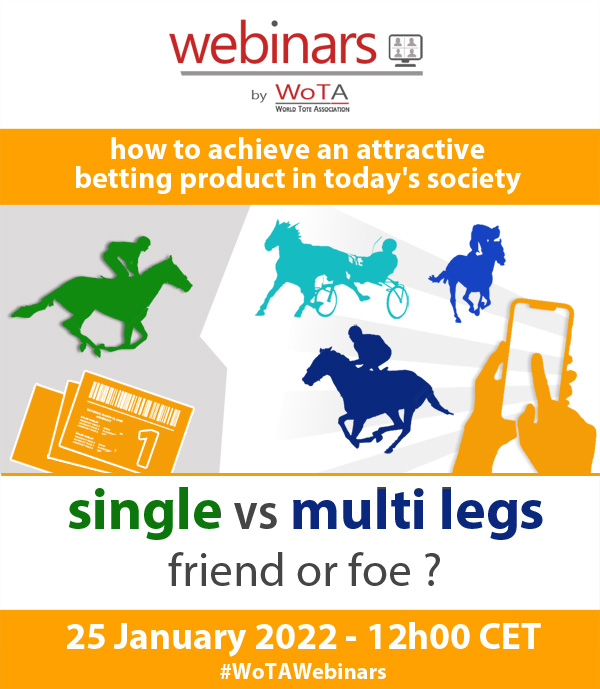 The speakers will look at ways in which pool betting can be more appealing in the single bet market, where it is competing with bookmakers, while at the same making the most of the opportunity it has to create and market exciting multileg bets and grow their popularity. Crucially, the webinar will explore if both of these developments be achieved at the same time in the pool betting market ?  
Host
Jon Knapman, Chief Commercial Officer, UK Tote Group  
Speakers
Jamie Hart, Racing and Liquidity Director, UK Tote Group  
Nicklas Jonsson, Head of Horseracing Betting, ATG  
Simon Fraser, Senior Vice President International, XB Net
---

Webinars programmed for 2022
March – Development of Commingling: The future of the Tote Protocol and the Global Bet
May – Betting Offer/Bonuses: How operators adapt to regulatory barriers
July – Tote integration across Regions (European Nordic model, US system)
September – Racing integrity, medication and welfare information and the impact on betting
November – How to use digital marketing in racing business