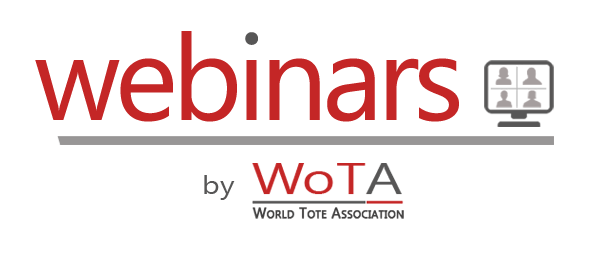 WoTA is launching a series of Webinars on marketing and customers' knowledge for the benefits of its members and the exchange of best practices.
They are free for members; A fee will be requested for non-members.
Please consult the page regularly for updates on dates and topics.
---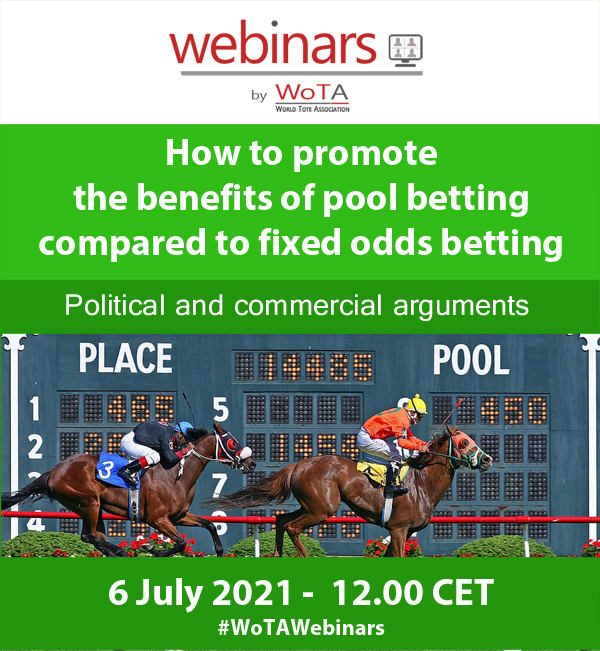 How to promote the benefits of pool betting


compared to fixed odds betting

Political and commercial arguments
6 July 2021 – 12.00 CET
Context
Pool or Parimutuel betting has dominated the American landscape for decades but this may be changing. In Great Britain, dominated by fixed-odds betting, pool betting has been a minor player but remains popular with new investment and innovation being introduced by the UK Tote Group.
In Asia, including markets like Japan and Hong Kong, fixed odds bookmakers are illegal.
Racing authorities in Australia are looking to address the leakage of turnover from racing to sport with a more competitive tote product seen as one of the potenital solutions.
Questions this webinar will address
Is pool betting more sustainable than fixed odds for horseracing?
Has pool betting stagnated or is there room for growth? What are the most effective ways of highlighting the benefits of pool betting for horseracing, policy makes and customers?
Can fixed odds betting serve as a much-needed competitive correction to modernize the tote product around the world?
Speakers & Moderator
Susannah Gill, Communications and Corporate Affairs Director at the UK Tote Group will moderate the debate with three panelists, Lambert Carrus, Communication and PR Manager at Carrus Group, Pertti Koskenniemi, Vice President, Gaming services BU International, Veikkaus Oy and Patrick Cummings, Executive Director, Thoroughbred Idea Foundation.
---

WoTA planned Webinars 2021

Early September – How betting can benefit from high quality TV production?
Late October – Mystery bet/Lucky Dip/Quick Pick betting…betting Demographics of the Modern Era – How to enlarge the audience?
Early December – How to achieve a modern betting product in today's society (single vs multi legs)?