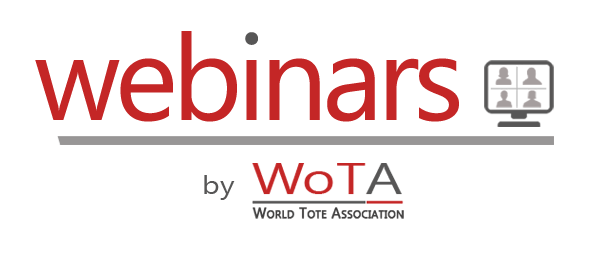 WoTA is launching a series of Webinars on marketing and customers' knowledge for the benefits of its members and the exchange of best practices.
They are free for members; A fee will be requested for non-members.
Please consult the page regularly for updates on dates and topics.
---
Next Webinar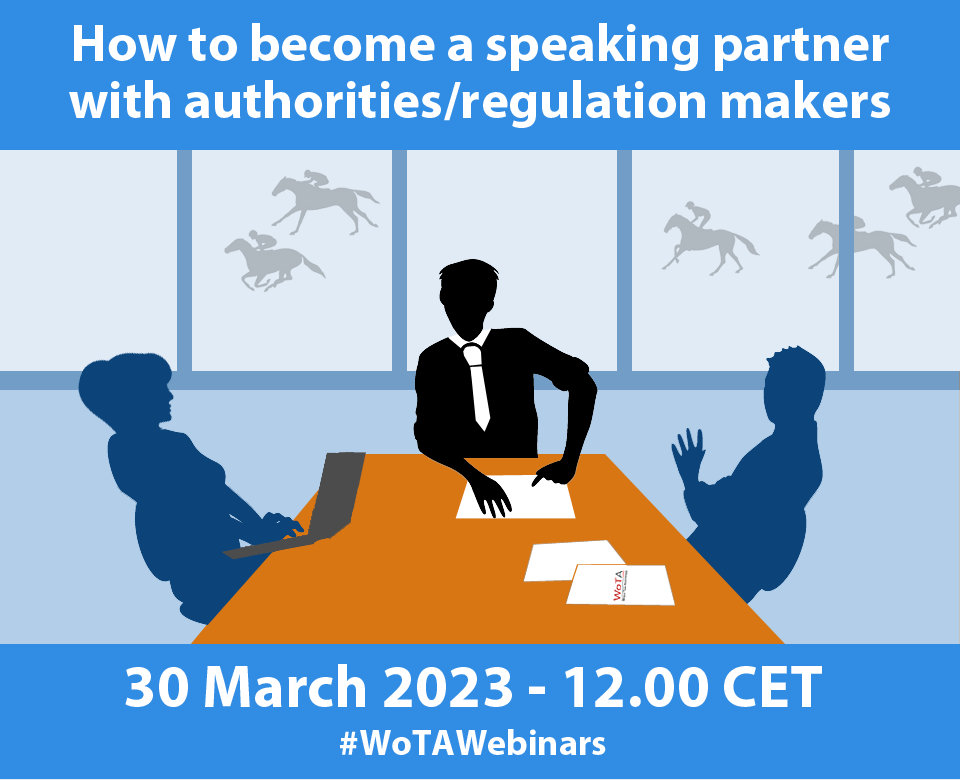 The Webinar will look at what kind of cooperation and dialogue the tote betting operators can set up with national regulators.
Gambling regulations are constantly evolving and impacting our horse betting businesses. Regulations often apply uniformly across all types of games and products despite the distinct differences between betting types in terms of issues relating to problem gambling and overall impact on the economy and society.
Such differences between betting mediums are not always highlighted by operators, particularly in dialogue with authorities. This will be explored in more detail in this webinar and the discussion will cover whether this is a missed opportunity for WoTA members.
Key areas of discussion:
Why do regulators in many jurisdictions treat all gaming operators equally?
How and should WoTA members ensure tote betting is differentiated from other types of betting including gaming?
How can WoTA members effectively communicate the positive impact of tote betting on horseracing?
How can WoTA members demonstrate that tote betting is an effective alternative to illegal gambling?
How can WoTA communicate to governments and regulators that horse betting is different to other forms of betting in both "frequency" and "knowledge"?
Moderator and speaker
Freddie Grive
General Counsel at UK Tote Group 
Speakers
Atle Hamar
Director General of the Norwegian Gaming and Foundation Authority
What is expected from Tote betting operators?
Anthony Pickles
Director at Blakeney Group
UK Tote Government liaison
Hans Lord Skarploth
CEO of ATG
Monitoring of illegal operators and how to fight them
Colin Gordon
COO of 4Racing
A dialogue with the South African government.
---
Webinars programmed for 2023
June 2023 – Younger generation education for horse racing and betting
July 2023 – Social Responsibility and Safer Gambling work