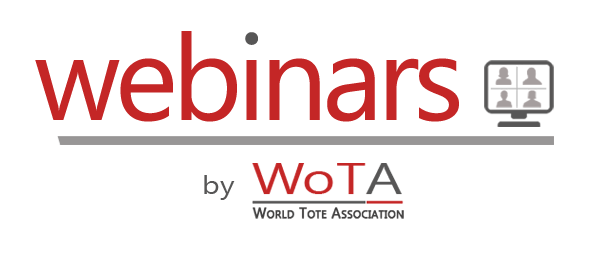 WoTA is launching a series of Webinars on marketing and customers' knowledge for the benefits of its members and the exchange of best practices.
They are free for members; A fee will be requested for non-members.
Please consult the page regularly for updates on dates and topics.
---
Next Webinar
15 November 2022
Tote integration across Regions (European Nordic model, US system, World Pool)
The Webinar will provide further details of the discussions on the International Tote Protocols.

Curtis Linnell, Executive Vice President of the Thoroughbred Racing Protective Bureau and expert in the development of tote security systems will relate the integration process in US.

Alex Frost, CEO of UK Tote will present an update of the World Pool and Hans Lord Skarploth, CEO of ATG, will introduce the European Nordic integration.
---
Webinars programmed for 2022 and 2023
December 2022 – Sport Pool development
January 2023 – Virtual racing: latest development and point of view of punters
March 2023 – How to get authorities to cooperate between different countries and maybe even with WoTA
May 2023 – Younger generation education for horse racing and betting
July 2023 – Social Responsibility and Safer Gambling work