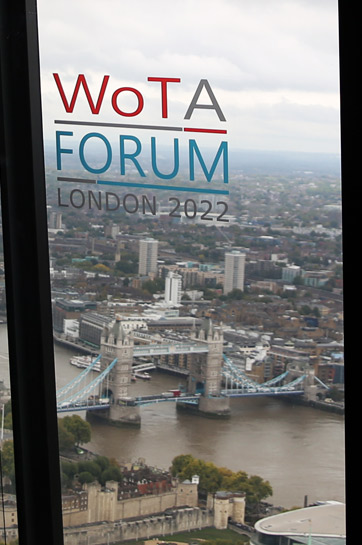 The event was hosted by Andrew Brown from Twinspires and Maddy Playle from the Racing Post, in the 225-metre-tall skyscraper in central London, probably London's highest dedicated event space.

Participants from 20 different countries from the horserace betting and horseracing industry gathered to look at topics of interest for betting, sport and horseracing. Chief Executives from Tote betting organisations worldwide presented their perspective on the current marketplace, as well as revealed what different strategies they are currently employing to tackle these challenges.
The horseracing sport is challenged everywhere and from many angles. Society's demands are increasing and call into question many practices involving horses threatening the industry's social licence to operate. Roly Owers, Executive Director of the World Horse Welfare and Ruth Dancer, Director of White Griffin, described the impact of the society's demand and the climate change issue in different activities and in different parts of the world.
A second panel with betting and media representatives looked at what innovative products could be on the market in 15 years and how customers' needs will evolve.

#WoTAForum