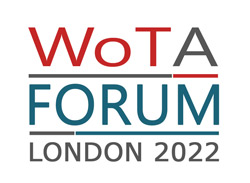 WoTA is hosting the event in the 225-metre-tall skyscraper Leadenhall building also called the Cheesegrater and probably London's highest dedicated event space.
Already 110 participants from the betting and horseracing industry from all continents confirmed for the Forum.
The programme is now finalised and brings together high-level speakers from the horseracing and betting industry to look at the challenges and opportunities of the industry.
Two keynotes will describe the challenges the horseracing industry is facing on welfare issues and climate change.
#WoTAForum