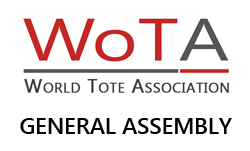 22 members from 18 countries attended the online General Assembly.
It has been a challenging year and the report of our Co-Chairmen reflected the ongoing pandemic that has impacted traditional business models heavily. At the same time it has created opportunities. With that in mind WoTA has created specific Working Groups to develop more cooperation and useful values for members.
WoTA is welcoming Associated members, technology and service providers as well as horseracing authority.