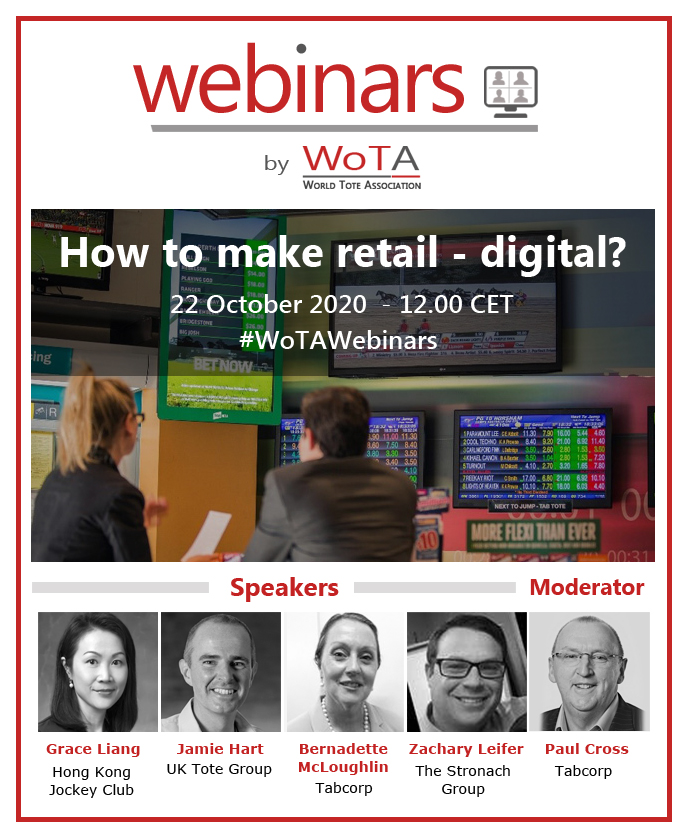 The retail business in horse betting has been under pressure for a long time. Such trend has been accentuated by new gaming regulations and this year, the Covid-19 first imposed shut down and then introduced very strict requirements for infection control. Many operators have seen a solution in bringing digital tools and experiences inside retail.
Will betting shops get a digital facelift in the post-coronavirus world?
How can retail customers embark for a digital journey?
The Webinar will look at the changing face of the retail betting shop with professionals working daily in retail transformation around the world.
This event is for members' only.
WoTA plans organising open events in 2021