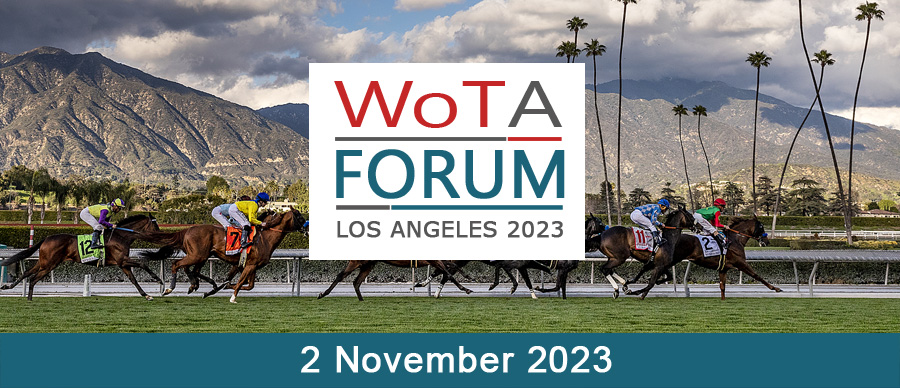 More than 120 participants are registered for the World Tote Association's Annual Forum in Los Angeles.

The event is also live streamed on zoom on Thursday 2nd November from 14.00 to 5.30pm (Pacific Daylight Time) – 10.00 pm CET:


WoTA is proud to announce as keynote, Martin Purbrick from the Asian Racing Federation who will speak about the coming publication from the ARF Council: 'Variable Betting Duty and the Impact on Turnover, Illegal Betting and Taxation Revenues', describing how higher taxes on betting have an adverse impact on legal licensed betting and drive customers to illegal betting markets.
The Forum will also look at key issues effecting horserace pool betting, including how commingling between operators is progressing and the innovations WoTA members are bringing to pool betting.
The dedicated event website: wota-forum.events