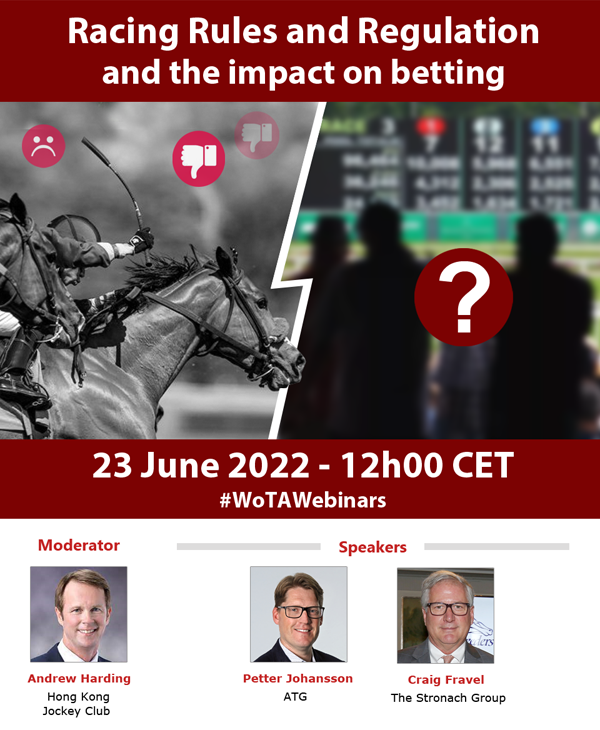 The public view on the use of horses in sport is changing through different generations and horseracing authorities around the world must work collaboratively to address the issues and safeguard the future of the sport. Speakers from US and Sweden showed how the management of horseracing was impacting the betting turnover.
Andrew Harding, Head of Racing at the HKJC and Executive Director of the International Federation of Horseracing Authorities, IFHA, made an update on the work done inside the Federation on integrity, anti-doping, and welfare.
After eight years as President of the Breeders' Cup Craig Fravel, today the Stronach Group's Chief Executive Officer for Racing Operations, recalled 2019 when the number of horses dead in training and racing, reported in the press, made a massive impact on the brand of Santa Anita racetrack and a notable decline in betting turnover and on horse ownership as well. Today in US, a new medication regulation and stricter whip rules represent steps in the right direction to retore confidence although criticism will continue. Craig suggested that racing partners around the world starts sharing and compiling information on injuries in order to reduce them.
PetterJohansson, Manager betting objects in ATG, the Swedish tote operator, previously Director of Racing at the Swedish Trotting Association, shared the recent opinion survey on Swedish punters. 65% of the punters said that they were playing on the condition of horses are treated well, it comes before fun and entertainment. Watching International races, customers in Sweden, because of accidents and excessive use of the whip, have stopped betting. Petter insisted to discuss the issue with commercial partners around the world. The use of the whip has been completely banned for flat racing in Sweden and is only used in trotting to communicate with the horse.
All speakers said that horseracing authorities should improve the integrity in general and find retraining/second carriers' solutions as the general public is asking for improvements.