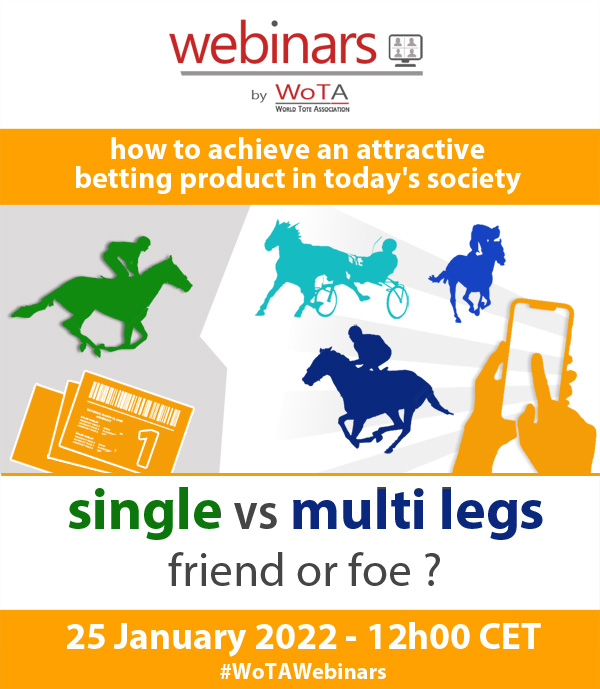 Hosted by Jon Knapman, Chief Commercial Officer at UK Tote Group, the webinar will look at UK, Swedish and US markets.
Jamie Hart, Director of Racing and Liquidity at UK Tote Group will explore why single bets dominate in a largely fixed odds market and how this works for customers: what people tend to think about multileg bets versus the reality of creating big multileg pools. He will see how multileg bets can be made more popular.
Nicklas Jonsson, Head of Horseracing Betting at ATG will highlight the many innovations in multileg bets to improve the customer experience.
Simon Fraser, Senior Vice President International at XB Net, 1ST/Technology, will set the scene in US, where pool betting will be competing with fixed odds for the first time and what will it means for multileg bets?