INTERVIEW OF RICHARD CHEUNG, EXECUTIVE DIRECTOR CUSTOMER AND INTERNATIONAL BUSINESS DEVELOPMENT AT THE HONG KONG JOCKEY CLUB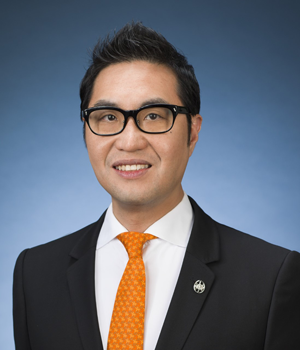 1. When and how was the Hong Kong Jockey Club created?
The Hong Kong Jockey Club has been promoting racing and riding entertainment since 1884. With 137 years of history, HKJC has today become one of the world's foremost racing and sports wagering organisations as well as one of its largest charity donors, contributing very significantly to the economic and social development of Hong Kong.
2. What is the most popular bet for customers of the Hong Kong Jockey Club?
Out of the 14 pari-mutuel local pools on horse racing, Quinella & Quinella Place are the two most popular bets among HKJC customers. Both pools are simple and straight-forward for customers to enjoy the wagering entertainment.
Quinella – choose the 1st and 2nd in any order in a race;
Quinella Place – choose any 2 of the first three placed horses in any order in a race.
3. What's the most exciting development at the HKJC at the moment?
HKJC is committed to implementing its Smart Platform Strategy through the development of a total digital transformation in the 7-step customer wagering journey. Instant fund transfer service Faster Payment System (FPS) as well as HKJC e-wallet rolled out last year has received an overwhelming response from our customers. We are now the largest FPS merchant in Hong Kong. In addition, we are transforming our retail network focusing on bringing new immersive experience via new formats. Commingling is another growth area which HKJC will continue to expand through World Pool and other initiatives. HKJC will also take opportunity to drive racing sports development in China.
4. What's your ambition for the HKJC?
That HKJC establishes as the global commingling hub and takes a leading role in the global collaboration of the racing and tote industries with higher transparency and efficiency.
5. What's the greatest challenge for the HKJC at the moment?
While our digital strategy has been successful so far, the greatest challenge for the Club now is to re-create the excitement for our customers to engage and go to racecourses and physical outlets when the COVID situation improves.
6. What is the added value of WoTA for the Hong Kong Jockey Club?
WoTA provides the platform where that HKJC can learn best practice on technology adoption and operation from the world's leading betting operators. As a member of WoTA, HKJC can further and promote Hong Kong racing and explore partnerships with operators around different continents.

7. What is your role inside WoTA?
I am the co-chairman of the Association together with Paul Cross, General Manager of Tabcorp International. I want to contribute my experience to the industry.
8. When and how did you become Executive Director Customer and International Business Development at the Hong Kong Jockey Club?
I joined HKJC in 2010. I was working in the consulting and private equity industry and there came this opportunity at the time when HKJC was hiring for the role of Executive Director responsible for betting. As a horse racing fan, I had no hesitation in taking on this challenge – I know this is the career I wanted to pursue aligning with my personal passion.
9. What do you do when you are not being the Executive Director Customer and International Business Development at the Hong Kong Jockey Club?
At leisure, I try to read whenever I can, especially on the history of China and Japan. It is always inspiring to read about the stories of the different dynasties, people and culture. While I'm not one of the most tech savvy people, I love to research and follow on new digital technologies. I also enjoy spending time with my three kids, whether it's reading with them or having family fun times.
And if you ask me what I would do if I wasn't with the Club… I haven't really thought about it, but may be in other B2C industries with Global coverage.
10. What's the best sporting event you have ever attended or enjoyed?
Hard to pick one, but I really enjoy watching races around the world – Japan, Royal Ascot, ARC, Australia, Singapore, US, you name it.