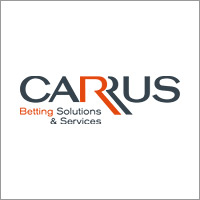 Parimutuel betting is inseparable from the history of Carrus Betting Solutions & Services. A system that leaves nothing to chance, it allows bettors and the world of horseracing to play to win. Since it was founded in 1888, Carrus has remained the undisputed champion of parimutuel betting, which is now firmly established around the world.
Present in every racecourse across France, this family company now exports its knowledge and expertise across several continents. And with this unique expertise, Carrus plays an instrumental role in driving the momentum of the French horseracing sector, which remains at the vanguard of global horseracing. Carrus Solutions supports the horseracing sector developing technical equipment and solutions for parimutuel betting applications. 90 engineers and specialist betting technicians within its R&D division run the entire gamut of information technology, electronics and engineering.
A dedicated innovation division, together with technology intelligence, ensure that systems are equipped with the very latest hardware and software advancements. Carrus Services, privileged partner of horseracing companies, manages betting transactional systems in some 250 racecourses across Europe. Every day throughout France, and also in Switzerland, Germany, Belgium and Spain, Carrus teams ensure betting services run smoothly. Its experienced teams deliver a round-the-clock service, wholly committed to a company with a proven track record and longstanding knowledge and expertise.
Experts in sales and logistics, technicians and engineers, work in tandem to enable a complex alchemy comprising transporting, installing and maintaining equipment, welcoming and serving bettors, promoting and driving betting and racecourses, collecting bets and calculating winnings in real-time.
With more than 25 years' experience in point of sale technology, and a strong pedigree in innovation, Carrus Gaming has already supplied in excess of 330,000 gaming terminals worldwide. Its latest generation, high performance, user-friendly solutions are adapted to the requirements of the most innovative operators. The terminals facilitate betting transactions and paperwork (betting slips, receipts and instant tickets) providing a simplified, omnichannel experience. So much more than simple betting terminals, they enable lottery and betting operators to enhance the user experience for customers and retailers alike.
Website