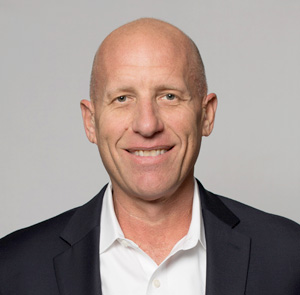 KEITH JOHNSON
Chief Revenue Officer at AmTote
When and how was AmTote created?
I am really glad you asked, because AmTote has an awesome history and culture, one that our family of employees are very proud of. The company was founded by Baltimore, Maryland engineer Harry Straus, who was a fan of horse racing, spurred after a particular incident in 1927 at a Maryland racetrack when a horse publicly displayed at 12:1 odds won the race, but only actually paid off at 4:1. Mr. Straus and his team initially developed "tote board" displays for odds and payouts, and then ultimately created its first electro-mechanical relay based tote system that it deployed at Arlington Park in 1933, under the new "American Totalisator Company". Almost 90 years later, the company still thrives under the proud "AmTote" brand, as the preeminent tote wagering platform in North America, as well as internationally with many major customers and partners around the globe.
What is the most popular horserace bet for customers of AmTote?
While this varies by market, our overall most popular bet by handle would be the Exacta, sometimes called the Perfecta, and internationally known as the Forecast bet. It comprises nearly 22% of our processed pari-mutuel handle, and it is followed pretty closely by the Win bet, and Trifecta bets would round out "third place" in the order.
What's the most exciting development at AmTote at the moment?
As officially announced earlier this year, AmTote is well into the development of its new next generation wagering platform. Our legacy Spectrum® platform has served us very well by processing nearly a half a Trillion dollars in bets, yes Trillion with a capital T! But it is time for the next generation platform to take its place and lead the industry into the future, allowing for innovation in the increasingly competitive wagering and gaming market. Like Spectrum®, our new platform will comprehensively support pari-mutuel, fixed-odds, and gaming style betting modalities. This is all under the umbrella of our relatively newly organized 1/ST Technology unit and leadership, with Paul Williams as its CEO. These are indeed collectively very exciting developments for AmTote and its future.
What's your ambition for AmTote?
Our ambition and vision for AmTote is for it to be the preeminent B2B wagering platform provider, supporting pari-mutuel, fixed-odds, and gaming style betting products and operators on a global basis.
What's the greatest challenge at the moment?
The global gambling landscape is changing at the fastest pace that I have seen in my career, perhaps by far. Keeping pace with that change is critical to sustainability and growth. This means committing to invest and grow our internal resources and capabilities, which we have done. However, while the COVID pandemic has actually in some ways forced new efficiency improvements while bolstering our remote operational and development capabilities, it continues to present some significant challenges in that effort, that we will continue to overcome.
What is the added value of WoTA for AmTote?
While AmTote has diversified its technology and products beyond traditional pari-mutuel wagering, the "tote" remains a core competency and driver of our business. And pari-mutuel wagering across the global racing industry somewhat uniquely ties world operators together. So, having WoTA, and heavily participating in it, provides a great environment for AmTote to collaborate on the common issues facing the pari-mutuel industry, and network with its biggest constituents.
What is your role inside WoTA?
On behalf of AmTote and 1/ST (The Stronach Group), as a permanent WoTA Board member, I happily accepted the role of Treasurer.
When and how did you become Chief Revenue Officer at AmTote?
As part of the organization of the 1/ST Technology group (inclusive of 1/ST corporate units of AmTote, Xpressbet, 1/ST BET, PariMAX, BETMIX, and Global Wagering Solutions), in December 2019 my position changed from President of AmTote, to CRO of the broader 1/ST Technology group.
What do you do when you are not being Chief Revenue Officer at AmTote?
Well, candidly, I actually spend a lot of time as CRO (just ask my wife!), but I do enjoy spending my time with our growing family that I have been blessed with, and as a native Floridian we are frequently in and around the water, as well as participating in and watching various sports.
What's the best sporting event you have ever attended or enjoyed?
As much as I love attending various world class horse racing events around the globe, and I have been truly blessed in this industry to be able to do so, it's hard to top the overall experience I had at Super Bowl XXXVII in San Diego, California.