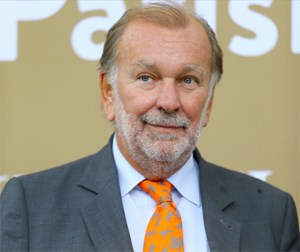 Jerome Carrus
CEO of Carrus Group and HAHE
Your first impression after your election at the Board of the World Tote Association?
I felt very proud when I learned my election to the WoTA Board, whose members lead the main Tote operators in the world. Furthermore, I interpreted this honour as a recognition towards our company which is at the origin of the creation of pari mutuel betting and has operated for 135 years in France and Belgium racecourses.
What can WoTA brings to your company? And what your company can bring to WoTA?
As you know, we are operators in the Pais Vasco in Spain where we also organize the horse races. The experience of other operators is always enriching.
We, also, are suppliers of technical solutions for Tote operators in 15 countries around the world and our presence in the WoTA Board will allow us a better understanding of the needs in terms of innovations.
What can WoTA do differently to become more relevant for operators like HAHE and technology providers like the Carrus Group?
It would be desirable that WoTA inform its members of calls for tenders issued by the operators.
What are the most important challenges facing the Groupe Carrus in 2023?
All challenges are constantly important for Groupe Carrus among which: Satisfy bettors, operators, renewing our contracts, obtaining new ones.
What kind of relationship do you have with other Pari Mutuel operators in other part of the world?
As a supplier, fully understanding their needs. As an operator, exchanging mutual experiences
Where do you see your company in a 10 – 15 years perspective?
In 15 years, Le Groupe Carrus will celebrate its 150th anniversary. Our challenge will be then to reach the 200th
What do you do when you are not the CEO of the Carrus Group?
Not much time less. Fortunately the Carrus Group is a family Company and consequently I meet my sons daily.
Please tell us what is your best memory of a sport (horseracing or other) event you have attended?
It was in Louisville, Kentucky, at the occasion of the annual Breeders Cup when the French pool merged for the first time the American thanks to our developments.