Full video of the Webinar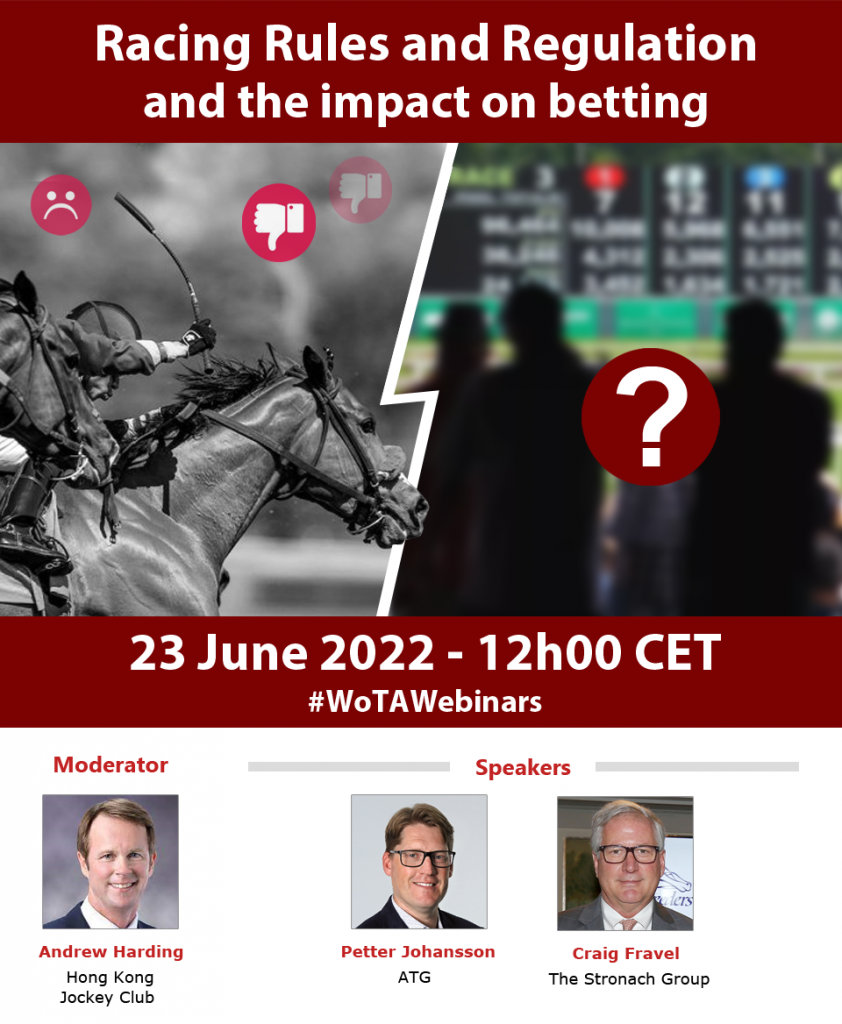 In different parts of the world, anti-doping, safety and welfare requirements are rapidly evolving to protect the integrity of horseracing and improve the safety and welfare of human and equine athletes. However, the sport regularly receives criticism from the animal welfare organisations. The public view on the use of horses in sport is changing through different generations and horseracing authorities around the world must work collaboratively to address the issues and safeguard the future of the sport.
Are Racing Authorities making the right decisions to respond public demand for change?
If the public turns away from the sport, betting revenues will surely follow.
Andrew Harding
Head of Racing at the Hong Kong Jockey Club (Moderator)
Craig Fravel
Stronach Group
Petter Johansson
ATG