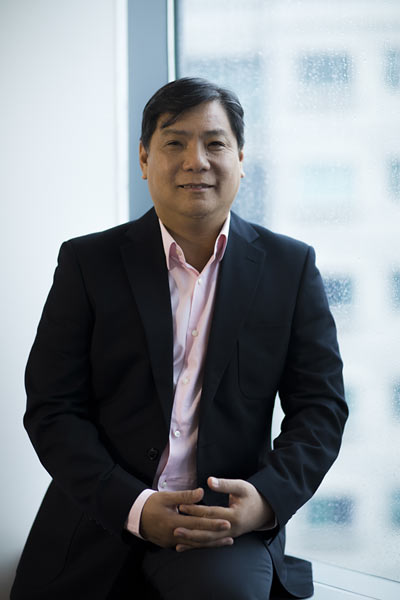 SIMON LEONG
Chief Product Officer at Singapore Pools
When and how was the Singapore Pools created?
Singapore Pools was established by the Government on 23 May 1968 to provide safe and trusted betting to counter illegal gambling. As a not-for-profit organisation, all of Singapore Pools' surplus is channelled to Tote Board to fund a wide range of causes in social service, community development, sports, the arts, education, and health. Currently, Singapore Pools contributes about $2 billion annually to the Government in the form of taxes and duties, and for the funding of good causes.
What is the most popular horserace bet for customers of Singapore Pools?
The Win Bet is the most popular horseracing bet for our customers
What's the most exciting development at Singapore Pools at the moment?
Our Transformation Through Digitalisation – With working from home (WFH) becoming the norm during the Circuit Breaker in 2020, we were ready. Having digitized most operations on-line several years before, the transition to WFH went smoothly. Our staff continues to embrace technology as a key enabler, assisting our retail customers to shift on-line for their safety (due to Covid) and enhance customer experience. With these experiences in transformation gained, we are now able to support charities in their efforts to digitize their operations to serve their beneficiaries better.
What's your ambition for Singapore Pools?
To be a world-class socially responsible gaming company trusted by customers and valued by the community.
What's the greatest challenge at the moment?
The greatest challenge is ensuring minimum disruptions to our product offerings due to the COVID-19 situation.
What is the added value of WoTA for Singapore Pools?
WoTA is an industry lead association that truly represent the wagering related businesses around the world. Being part of WoTA allows Singapore Pools to discuss pertinent issues and latest trends from industry leaders and fellow operators.
What is your role inside WoTA?
I am a member of the Board of WoTA. I hope to contribute our ideas and thoughts during the board meeting.
When and how did you become Chief Product Officer at Singapore Pools?
I joined Singapore Pools in January 2019 after almost 20 years of service in Singapore Turf Club (the only legalised Horse Racing Operator in Singapore). I was then running the Wagering Operations in Singapore Pools. As part of an internal restructuring in April 2019, I was appointed to head the Product team when all the products offered by Singapore Pools would reside. In April 2021, I was promoted to the Chief Product officer.
What do you do when you are not being Chief Product Officer at Singapore Pools?
I love to golf (my wife is not too pleased for me to spend too much time away from the family) and spend time with my family, cooking for them at times. I am very attached to my pet dog Egon and we have forged a strong bonding, more so as I work from home during this COVID-19 period.
What's the best sporting event you have ever attended or enjoyed?
It has always been my dream to attend a football match at Wembley Stadium, having grown up watching English football. I managed to watch a match there in mid 90's and I did it again after the stadium was rebuilt. Truly enjoyed my time in Wembley Stadium!