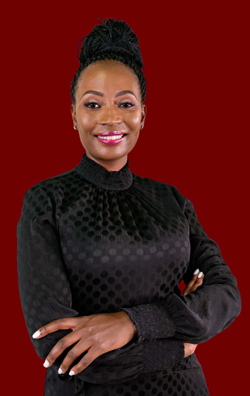 Fundi Sithebe
CEO of 4Racing
Your first impression after your election at the Board of the World Tote Association?
A great and much needed association for the good of the global tote industry. I was incredibly impressed by the work and studies that were done under "abnormal" conditions (covid times specifically). I was further impressed by the level of commitment by the big operators that are members.
What can WoTA brings to 4Racing? And what 4Racing can bring to WoTA?
Firstly, access to numerous operators, organisations that deal with the tote. Collectively, we can put forward ideas to ensure that the tote remains relevant and remains a sought-after product.
Access to information from the studies that are completed.
As a relatively new person into the industry, the experience of the members will certainly benefit me and my learning curve to help better lead 4Racing.
What can WoTA do differently to become more relevant for operators like 4Racing?
It's still a little early for me at this stage, 4Racing has only proactively started taking part as recently as June. So I can only make an informed decision once I'm more familiar with the conversations.
What are the most important challenges facing 4Racing in 2023?
Like with most tote operations, the steady decline of the tote revenues, the limited tote products that are currently available, making it difficult to complete with Fixed Odds and/or Bookmakers.
What kind of relationship do you have with other Pari Mutuel operators in other part of the world?
As a fully regulated operator for more than 15 years, South Africa have built strong long standing relationships globally. These relationships support a mutual benefit and synergies to offer global content for Racing.
4Racing will continue to broaden their reach and build even stronger "current & new" relationships around the world, through innovations with the aim to offer one of the best Pari-Mutuel products.
Where do you see 4Racing in a 10 – 15 years perspective?
Very digital in its nature and with a variety of products linked to the tote license.
What do you do when you are not the CEO of 4Racing?
I'm always the CEO of 4Racing! Our business is virtually a 24-hour business between racing, broadcast, retail stores and our digital offering.
Please tell us what is your best memory of a sport (horseracing or other) event you have attended?
It was my first event as almost CEO of 4Racing, and that was the Champions Mile in 2021. This is one of the best racing events in the calendar across South Africa. It's almost like the Olympics of our racing calendar. We need to create more awareness however I thoroughly enjoyed attending.