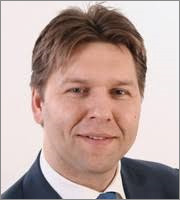 Paul Klomp
Managing Director at ZEbetting & Gaming Nederland 
What are the most important challenges facing ZEturf Netherlands in 2022?
In October of 2021 the Dutch Gambling market has been updated and the online part has been legalized. New online licenses are granted and the biggest challenge we are facing as a betting industry are the changes that are being made to legislation. For instance marketing is restricted already very hard just after half a year of operations based on political discussions and gut feeling rather than on facts and figures. This way of operating holds the risk that the new law will not meet the objectives that are set by the government like the channelization of illegal betting towards the legal alternative. It is a big challenge to get grip on the debate.
Next to the above, we received the offline horse betting license for another 5 years. With the newly introduced regulation and taxation it is a challenge to develop a solid business case.
How do you see the priorities for 2023?
We need to to increase the brand awareness of both ZEturf brands in the Dutch market (ZEturf and ZEbet) and we need to work with our partners on the development of Dutch horse racing going forward as horse racing is facing big challenges as well.
What kind of relationship do you have with other Pari Mutuel operators?
ZEturf Netherlands has a long lasting relationship with many tote operators in the World. Having been part of leading tote suppliers Autotote, Scientific Games Racing and Sportech, the Dutch company was a frontrunner in the European market in developing commingling betting for instance. The Netherlands was the first country outside of Scandinavia where people could bet on V75.
What kind of relationship do you have with international organisations in general?
Zeturf holds very strong relationships with its stakeholders. We support horse racing through the levies paid in the jurisdictions we operate and also via our betting agreements across the globe. Next to this we support racing through various sponsorships whereof being the main sponsor of the Prix d'Amerique Races ZEturf is one we are very proud of.
Also we have a variety of cooperation's with leading tote operators, horse racing organisations and service providers.
Could ZEturf take more advantage of WoTA information on a more regular basis and how? What can WoTA do differently to become more relevant for operators like ZEturf?
Since the founding of the association we have been very limited able to see each other in person. One of the important elements of the association for us is to be able to network. I hope we will be able to do this again without to much restrictions and I also hope to see the Racing & Betting Forum to return on the annual calendar soon.
Where do you see ZEturf in a 10 – 15 years perspective?
To be a solid player in the Dutch market for both horse and sports betting. And for the group to remain a strong player on the pari mutuel horse betting markets.
What do you do when you are not the Managing Director at ZEbetting & Gaming Nederland ?
I am a father of 2 boys (Cesar and Thor) and husband to my wife Ilona. I like to go out with them doing nice things that makes them happy and laugh.
Please tell us what is your best memory of a sport (horseracing or other) event you have attended?
The Elitloppet of 2022 was very special. Together with our partner Trotr we have took the initiative to ask a film maker to create a documentary on Richard Westerink and its horse Etonnant. Richard (a Dutch trainer, very successful in France) has been followed for over 1,5 year. So when I attended the Elitloppet at the end of May of this year it was very special to see live how Etonnant won the Elitloppet in a crazy manner with a brake half way of the race and winning easily. A brilliant horse racing documentary will hit the cinema's soon.