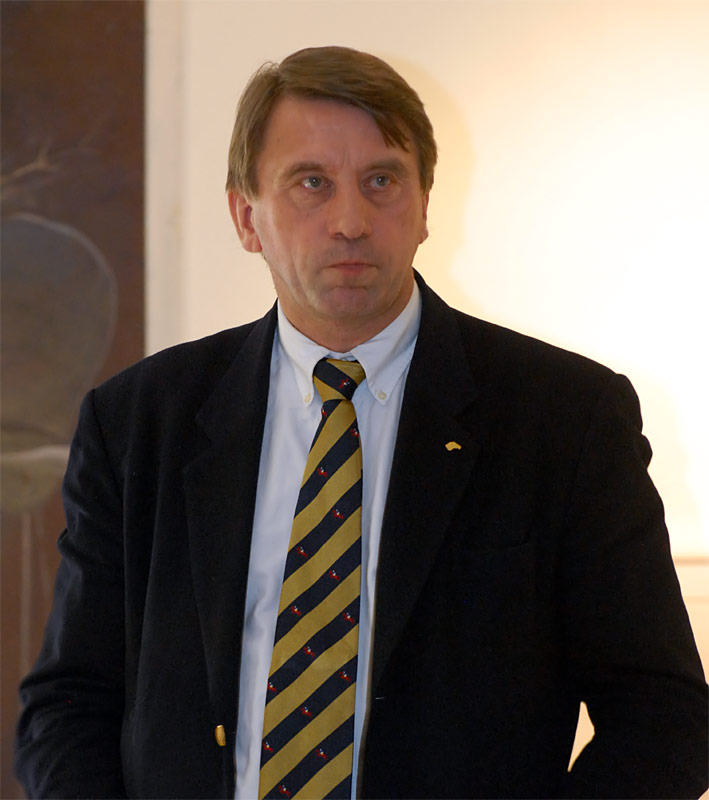 HARALD DORUM
Independent Director of WoTA
A little more than 500 days ago, the torch from EPMA was delivered and the doors opened for the first workday at the World Tote Association.
500+ with WALK THE TALK
As chairman of the EPMA I had the great privilege to be a part of that historical moment. The initiative was well prepared, and our association was up and running from the very first moment.
The Board and our General Secretary had ambitions to launch a new organization to promote the Tote model, to share best practices, to inspire and modernise our way to work and secure the model of an efficient way to direct funding of the horse racing industry.
As associated with WoTA it is important we "walk the talk".
"The search for excellence", is my motivation to work with WoTA. Part of the WoTA mission is to facilitate and share knowledge about recruiting new costumers to a sustainable trustworthy betting environment.
I believe that WoTA members, by sharing both positive, negative and often costly experiences with each other, can get closer to their own local and individual goals.
What's the most exciting development within WoTA now?
WoTA has not had the most straight forward start since its foundation 18 months ago. In a business that is largely based on disseminating real-life experiences, there are some special challenges when society is shut down because of the Covid-19 pandemic.
Despite this, WoTA's members have established two working groups, Anti Money Laundering, and Increased Liquidity in Healthy Pools. The work has been good even though we have faced some challenges in the progress lately. I hope we can soon finalise documents and share the work with everyone else in our WoTA community.
These will primarily be well balanced policy documents that also externally convey the values WoTA represents.
Hopefully it will show for all tote operators around the world that WoTA can be a catalyst for the future.
What's the greatest challenge at the moment?
The business in EPMA had two, even three, larger meeting places for our members per year. The combination of the fact that we are now a worldwide organization and that travelling is severely limited due to Covid-19, has changed our way to exchange and communicate, but not always for the worse.
In WoTA, we have learned to live and to communicate digitally. This is the only reality we have known since June 2020. For our members and ourselves, this has become the new "normal". As a new organisation, it is my assessment that WoTA has solved its tasks well. I believe in driving creative processes, challenging, and exchanging experiences in a combination of digital and physical meetings and I do not think I am the only one missing the "real" meetings.
What is the added value of WoTA?
To share and learn from the best in the class. WoTA consists of individual companies with various assignments. All our members share common values and I hope even more employees within the members organization understand and appreciate the value of being among the very best in class.
Overall, and through the working groups' contributions, WoTA can establish auditing, quality control, ethics, independence, and other professional standards within our industry. That could be a break thru for many of our members to be perceived as a serious social actor of the economy.
For that reason, I hope that each of our members will feel that they have a real stake in our success.
What is your role inside WoTA?
For a period up to June 2020, I had the privilege of actively participating in the work of EPMA. For 14 years, EPMA managed to make its footprint in the European gambling debate and the annual Racing and Betting Forum became a must for an enlarge worldwide audience. With that experience, I became the independent Director of the new Association and bring monthly contributions to the making-of Webinars, Newsletters and working groups.
Florence and I try to be a "dream team", to complement each other and perform the tasks that are always prioritized by our Board members. To a large extent, there is participation in projects and working groups, planning, and conducting WoTA's webinars, information work with our members, etc.
What do you do when you are not contributing to the work within WoTA?
I thrive best when I'm engaged in something I believe in.
I have for more than 30 years worked in racing or event related industries. I have spent much of the 24 hours a day in various areas related to this, including sports, games, and politics.
Not long ago, I was challenged to work within the sport again. I therefore now work in Sweden in the Swedish Thoroughbred Association (Svensk Galopp).
What's the best sporting event you have ever attended or enjoyed?
I feel very privileged and have experienced many major sports events. When I was running the company Event Travel in Norway, I visited many Olympic Games and Championships. Within our sector I have visited many editions of Breeders Cup, Royal Ascot, Grand National at Aintree, Hong Kong Racing etc.
In a "cornucopia" it is impossible and unfair to choose only one event. However, the National Hunt races at Cheltenham in general, and the Festival at the Prestbury Park racecourse, in particular are something special. The diversity of people you meet at Cheltenham and the enthusiasm for the sport and not least the knowledge and care for the horses is completely unique to me.
Do you have any Christmas and New Year wishes for WoTA?
I am too close to WoTA to be completely objective in assessing what we have achieved since the start on 15 June 2020. Should I wish for anything, it must be that more of those who are associated with our members feel an "ownership" of WoTA. The knowledge of our members and their employees is WoTA's most important asset. If we are to build an even more solid foundation for WoTA in the future, we will attract more people.
I understand that this is challenging in these times, but I am absolutely certain that more actively engaged members is a win-win situation for both the members and our organization.