ATG year-end report for 2020 shows a record year for the company in terms of revenue, growth, earnings and number of customers.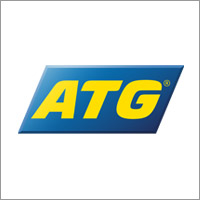 – We have strengthened our position as the largest gaming company in the commercial license market.
During the year, we were also the most profitable company in both absolute and relative terms, says Lotta Nilsson Viitala, CFO at ATG.
ATG's net gaming revenues increased in 2020 by 21 percent to almost 5.4 billion (1.5 percent of the growth is an effect of the growth in Ecosys, ATG's subsidiary in Denmark).
Total revenues amounted to just over SEK 6.3 billion, an increase of 19 percent.
Operating profit was 2,240 million, an improvement of 739 million or 49 percent.
– The range of entertainment during the pandemic has been, and still is, very limited. This is one of the reasons why interest in gaming has increased, and above all for ATG's brands. In a dark time marked by anxiety, we have obviously managed to fill our customers' needs for a little fun and entertainment in everyday life. We are humbly grateful for that trust, says Lotta Nilsson Viitala.
All product areas have growth
ATG's largest and most important gaming area, horse racing, increased by 19 percent in net gaming revenue.
– Absolutely crucial for the increase was that Svensk Travsport and Svensk Galopp in mid-March changed the activities on the tracks according to the authorities' rules and recommendations and could continue to compete. At the same time, both human and equestrian sports in the rest of the world shut down for about three months.
During the year, the Sport product area grew by almost 51 percent and Casino by 20 percent.
– Our sports betting has stood strong and grown strongly during the second half of the year despite fierce competition from other sports betting companies, says Lotta Nilsson Viitala and continues:
– The Casino product area also showed growth for the full year. However, we saw a clear decrease during the second half of the year as a result of the temporary regulation that was introduced on 2 July and entails a deposit limit per week for casino games.
Developed gaming responsibility
The number of active and registered customers in Sweden continues to increase and was at the turn of the year, approximately 1.4 million (+ 8%).
– We have many customers and it is very important to us at ATG that they bet for fun and feel good. We are constantly working to develop our gaming responsibility and during the year, for example, introduced a mandatory loss limit in our casino.
To clarify the gaming responsibility, ATG reports the share of green customers and the share of green sales. Of the 92,000 customers who have taken the self-test on atg.se, 86 percent of the customers are green in their gambling, a figure that has been stable since the key figure was introduced.
The share of green sales is 75 percent and it is developing positively.
Costs
The Group's costs, including gaming tax, were approximately SEK 4.1 billion during the period, an increase of SEK 286 million.
– The gaming tax accounts for most of the increase, as it, and a number of other costs, increase in relation to net income. External costs that are not directly linked to revenues are lower than in 2019, which is proof that we have an efficient organization and a high cost awareness, says Lotta Nilsson Viitala.
ATG's costs include compensation for equestrian information and rights purchased by Svensk Travsport and Svensk Galopp. That cost is calculated on the gross turnover for the Swedish horse game.
Profit before transactions with the owners
The operating result is a way to see how things are going for ATG. Another way is to look at the results before transactions with the owners. It was 2,901 million during the year, which is an improvement of 775 million compared to last year.
As of 2020, ATG is the most profitable gaming company in the Swedish gaming market in both absolute and relative terms.
– Improving the result is important to us because ATG is and will remain the engine in the Swedish horse industry. All our surplus goes back to Swedish Trotting and Swedish Gallop, says Lotta Nilsson Viitala and continues:
– 2020 should be seen as an exceptional year. While it was a record year for ATG, we are also humbled that we are still in the middle of a pandemic and no one can say with certainty what the coming years will look like.
However, 2020 gave us a good platform to continue building ATG with long-term sustainable growth and efficiency.
All figures refer to the entire ATG Group. The comparative figures for the first quarter of 2019 do not include the Danish subsidiary Ecosys.
ATG in figures 2020
Net gaming revenue: 5.4 billion (+ 21%)

Horses: 4.6 billion (+19%)

Sports: 408 million (+ 51%)

Casino: 370 million (+20%)

Total revenues: 6.3 billion (+ 19%)
Costs: 4.1 billion (+7.5%)
Operating profit: 2.2 billion (+ 49%)
Number of customers: 1.4 million (+ 8%)
A total of a record 367 million-dividends (a customer won over 1 million) were handed out in the Horse product area.
V75® consolidated its position as the largest pool product in terms of sales in Sweden. And the brand with the most million-dividends, 292. New record.
V86® took a position as the second largest pool product in Sweden in terms of turnover.