Full video of the Webinar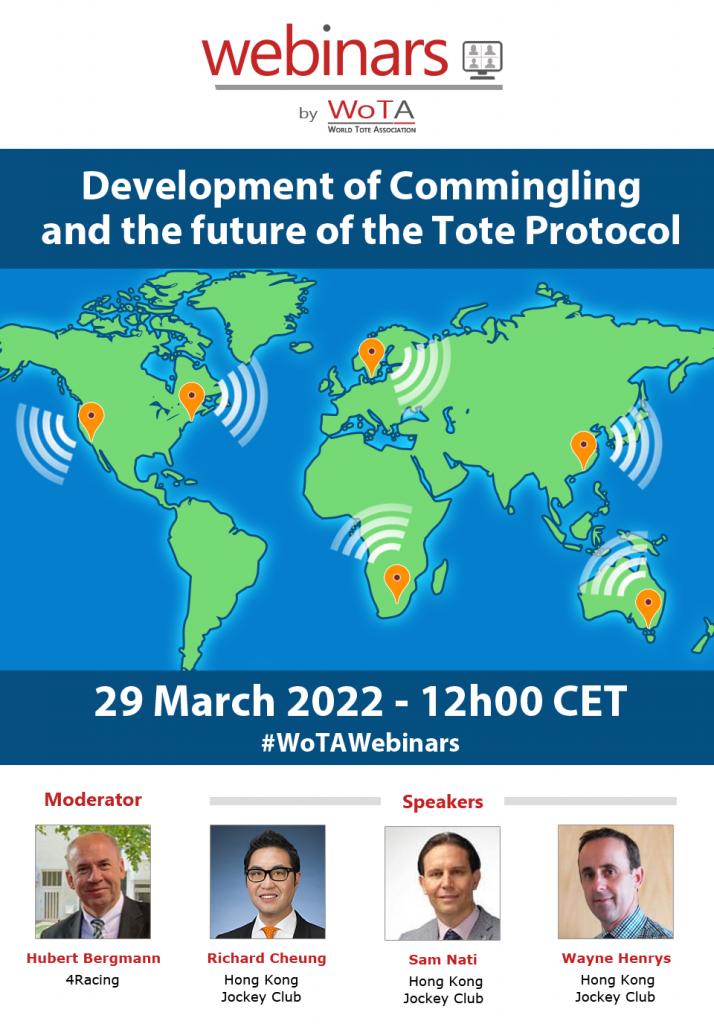 The globalisation of tote betting is still in its infancy despite the growing interest. Better transparency and pool control via traceable bet-by-bet protocol and more turnover via exotic bet-types and higher betting volume have been in the mind of tote betting operators for many years.
There are significant issues to overcome to make this a reality. Traditionally, the ITSP protocol has been used for international comingling. For more exotic products, some operators have developed their own proprietary bet by bet protocol. ITSP continues to evolve and is extremely reliable protocol, but some said that it is no longer fit for purpose.
The industry, under the initiative of the Hong Kong Jockey Club is working to create a new generation "racing betting and information protocol" to support bet by bet on transaction layer with customer identifier (not real names but traceable identifier) to support more bet types, including the possible "global bet" and to provide all complementary racing and betting information.
World Pool partnership is the first proof of concept of the power of global liquidity in pool betting and has the potential to expand both in product (race meetings/bet types) and jurisdiction.This Webinar has updated WoTA's members on the work done and the coming developments.
Hubert Bergmann
International Partners Relations at 4Racing (Moderator)
Richard Cheung
Executive Director, International Business Development at Hong Kong Jockey Club
Sam Nati
Head of Comingling at the Hong Kong Jockey Club
Wayne Henrys
Head of IT Racing Wagering & Lottery Solutions at the Hong Kong Jockey Club